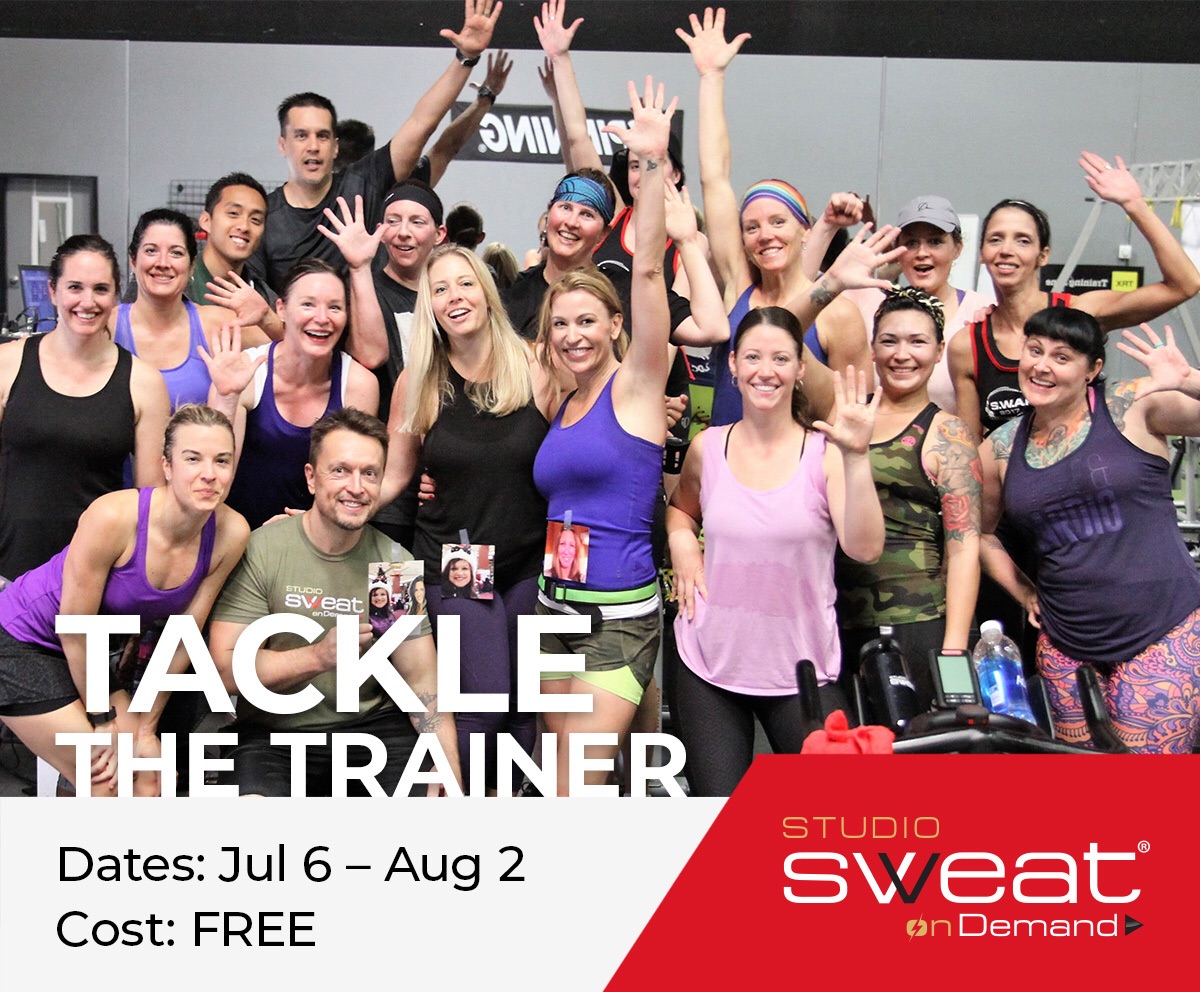 Tackle different trainers each week and SWEAT with your KOMrades in the fun 4 week challenge!
COST:
FREE TO ENTER* 
Here's how you compete in the challenge:
Each Sunday you will get a different Trainer of the Week:

Do 3 classes from the Trainer of the Week within 7 days
Each class must be 25 minutes or longer to count towards your completed classes
+….Any more you like! The more ya do, the more ya build lean muscle, the more ya burn fat, the healthier ya get, the better ya feel!!! But do remember to take a rest day each week.
Tips and fun inside information on each trainer (posted on the Private Facebook Group)

Dates are July 6 – August 2 2020
Make sure you comment on each class you take during the Tackle the Trainer Challenge Dates. That's how we know you completed your weekly class requirements! There are 2 ways to comment (you only need to do one):

Post a pic with #SSoDTackled<insert trainer name> (example #SSoDTackledCat) to your personal FB or Instagram page and/or to this private challenge group page.

Comment on the class taken via the website or APP: click on the class, scroll down past the class description, find the comment section and enter the hashtag
Private Facebook Group and raffle for prizes for those that successfully complete the challenge including a Virtual Coaching Session!