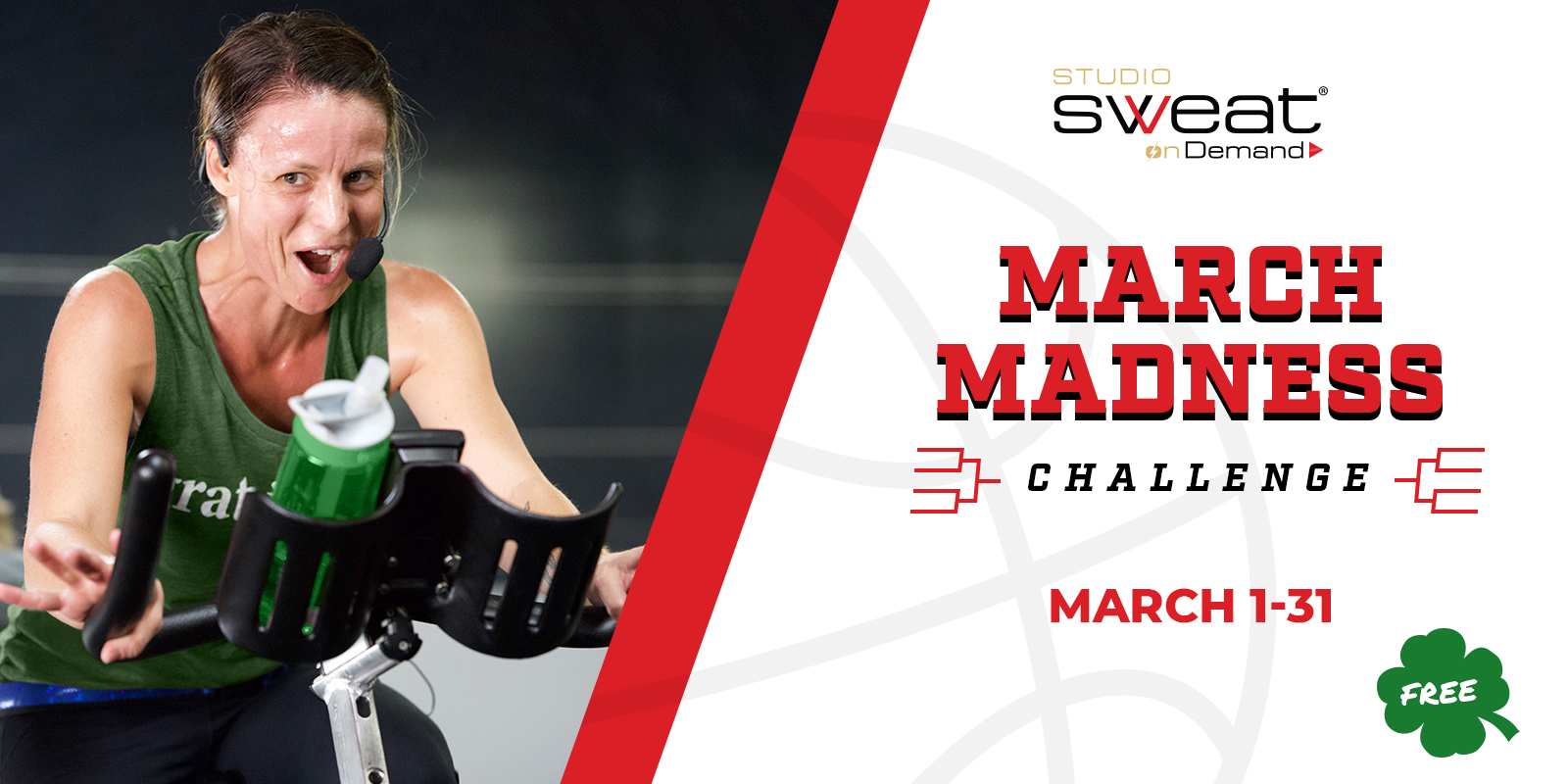 Join the FREE Madness this March by signing up for this motivating month long CHALLENGE. 
This challenge is all about flex! FLEXing those muscles, and experiencing gains in your FLEXibility. So how do you do that? See the challenge below and you'll see!

HOW DO I COMPLETE THIS CHALLENGE?
All through March each week get in:

At least 1 SSoD Cardio Class – StraightUp Spin or Spin Core (No bike? No problem. Anything in the killer cardio category works!)
At least 2 SSoD strength focused workouts per week with some sort of strength training to flex those muscles!!! – Bootcamp, HIIT, TRX, Spin Sculpt, Body Sculpt, Barre, Power Yoga, BOSU or  Kettlebell
At least 2 SSoD sessions focusing on FLEXibility – Pilates, Stretch & Restore or Yoga (*These sessions can be as short as 5 min or as long as an hour. We have lots of options! So add a stretch session to your Spin day, or do a stand-alone flex sesh.)
+….Any more you like! The more ya do, the more ya build lean muscle, the more ya burn fat, the healthier ya get, the better ya feel!!! But do remember to take a rest day each week.

Dates are March 1 – March 31 2019
Make sure you comment on each class you take during the March Madness Dates. That's how we know you completed your weekly class requirements!
To comment on the class you take: click on the class, scroll down past the class description, find the comment section and enter "MM2019". This can be done on the website or on the APP.
Raffle for Prizes for those that successfully complete the challenge!
Private Facebook Group
Cost FREE!*
*Cost of classes or subscription not included. If you don't have an All Access Pass yet, just grab one! You can always cancel it easily online if you don't want to continue it after that challenge.