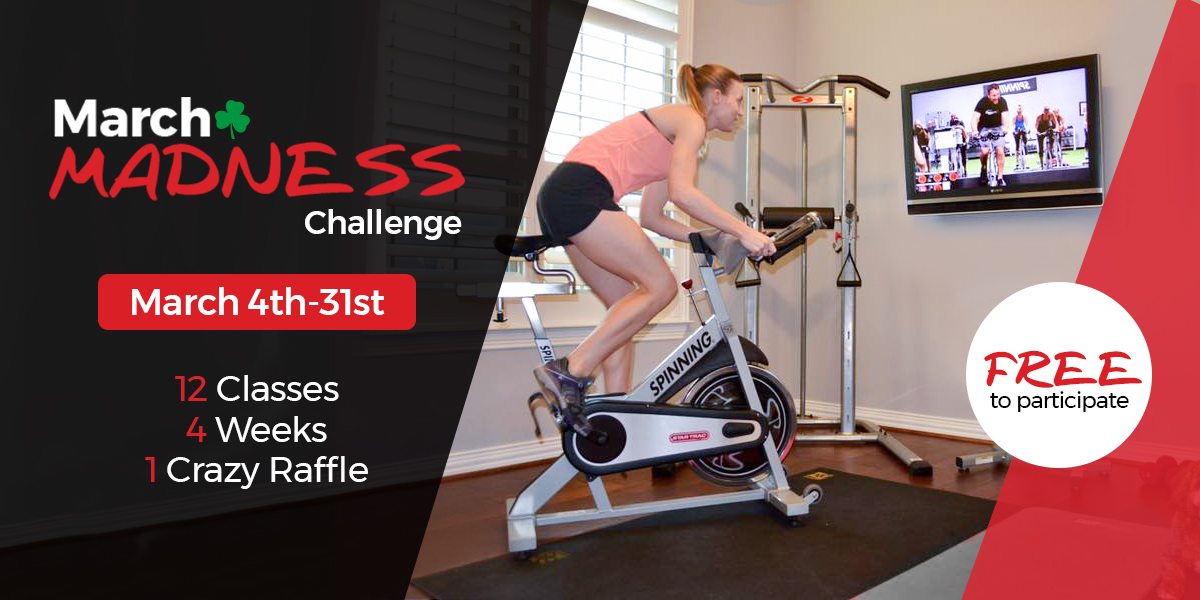 Join the Madness this March by signing up for this 4 week challenge!
HOW DO I COMPLETE THIS CHALLENGE?
Get in 12 SSoD workouts between March 4th – March 31 2018.
Classes must be a minimum of 30 mins each to be counted towards your 12 classes.
Make sure you comment on each class you take during the March Madness Dates. That's how we know you completed your 12! To comment on the class you take: click on the class, scroll down past the class description, find the comment section and enter "MM2018", plus anything else you'd like to say about the workout you just slayed! This can be done on the website or on the APP.
Raffle for Prizes for those that successfully complete the challenge!
BONUS CHALLENGE 1: Get one two-a day in (2 workouts in 1 day) for an extra ticket in the raffle!
BONUS CHALLENGE 2: Make one of your 12 workouts a non-spin class (yoga, sculpt, bootcamp, or any other one) for an extra ticket in the raffle! (Limit one ticket extra for each bonus challenge)
Cost FREE!