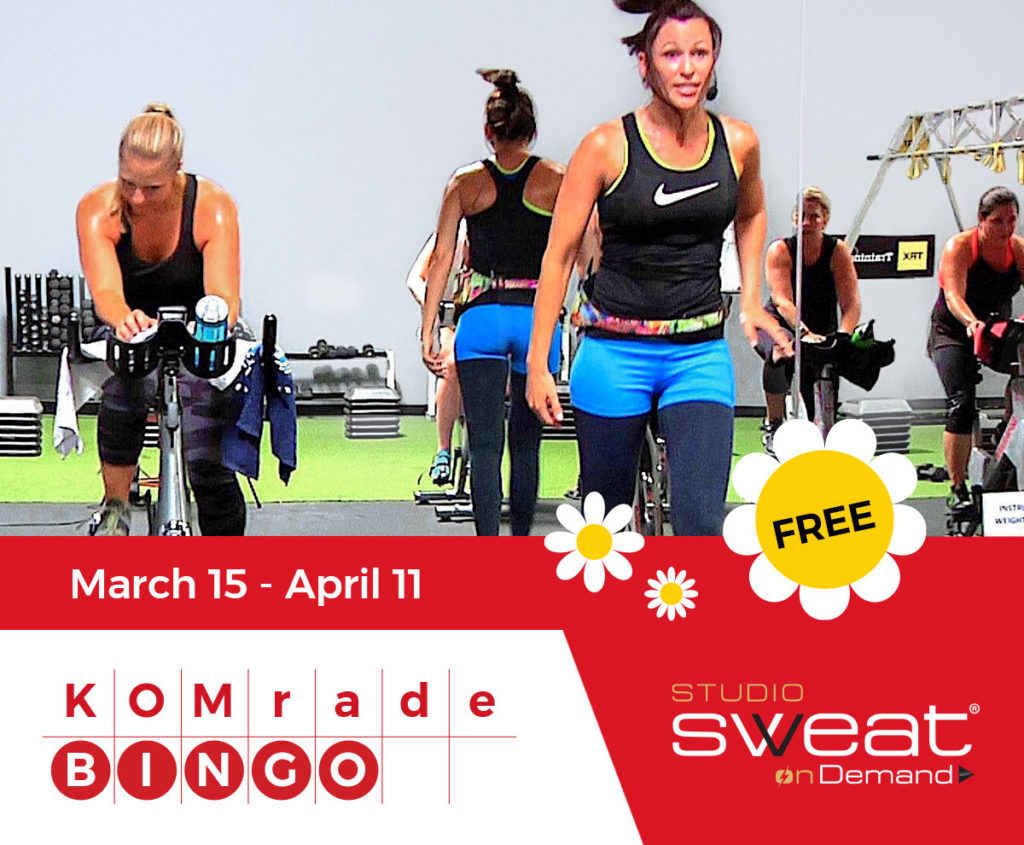 Whether you have a bike like Bethany or just your body like Cat, you can play KOMrade Bingo with us to keep your competitive spirits up, your fitness goals in sight, and your KOMradery in full swing.
Choose between playing for the Horizontal, Vertical, Diagonal, or Blackout BINGO!  The more Bingos you get, the more chances to win prizes! 
---
FREE TO ENTER
streaming classes not included
---
Here's how you compete in the challenge:
There are two different BINGO cards you can pick to play, one that includes Spin Classes and one that does not.
SSoD classes taken and challenges completed on the Bingo card between the dates of March 15 – April 11 will count toward the challenge.
Once you've completed a class or challenge mark the corresponding box off on your bingo card.
A Bingo means you've completed any 5 boxes in a row vertically, diagonally, or horizontally.
A Blackout Bingo means you've complete the challenge in every square!
There will be raffles for amazing prizes for those that complete vertical, horizontal, diagonal, and blackout Bingos. (Yes, you can be entered into multiple raffles. So, for example, if you get a blackout you will be entered into all 4 raffles!)
Blackout Bingo grand raffle prize is a Virtual Coaching Session with one of our trainer extraordinaire!!
Want to have even more fun?
Request to join the private challenge Facebook group!
---