Start your 2021 off with a BANG

 
by joining the 7 DAY FREE HELL WEEK CHALLENGE.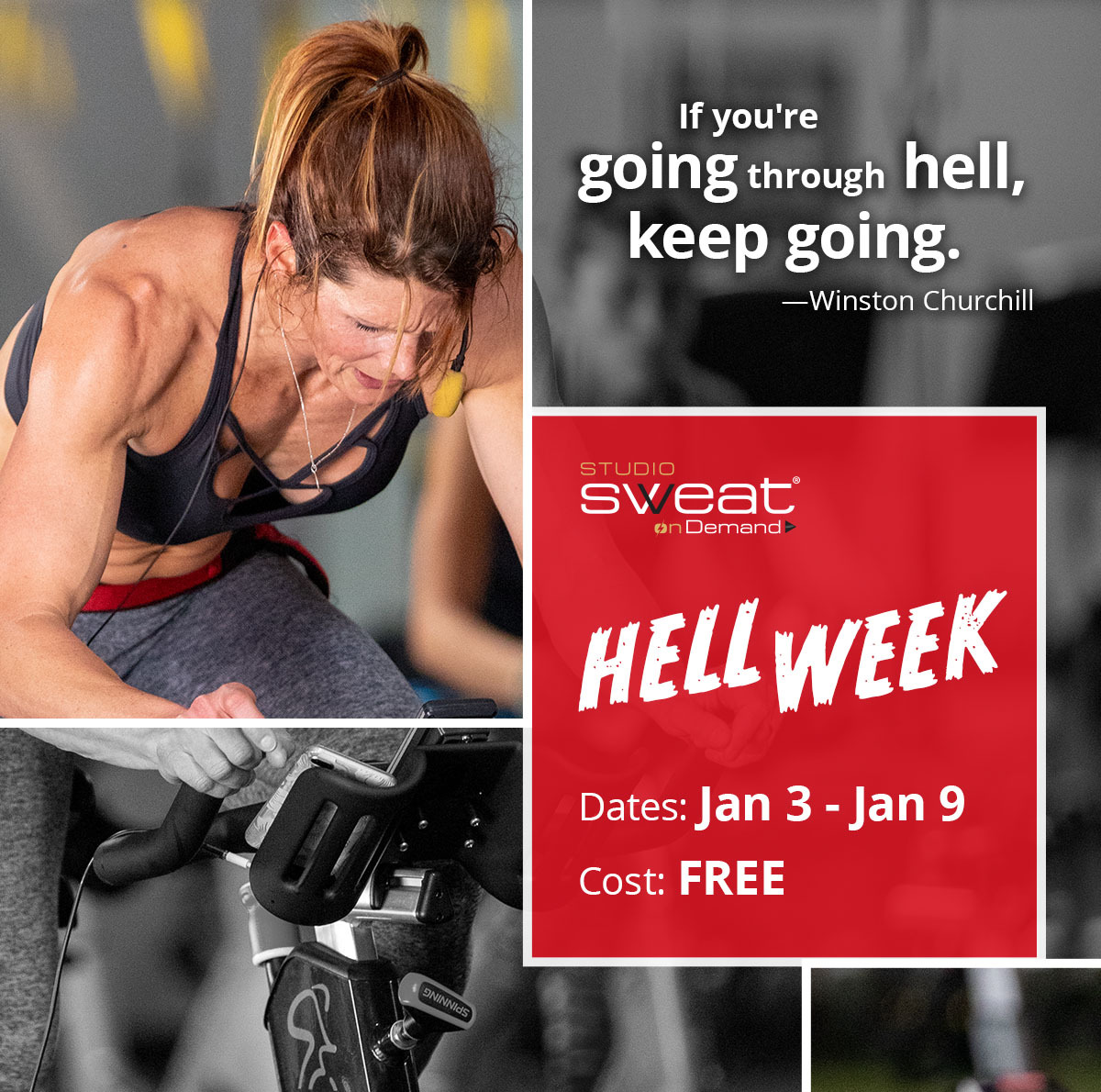 HOW TO PLAY
Do an SSoD Workout at least 5 Days Between Jan 3 – 9, and One Must Day Be a Double Day (2 SSoD Workouts in One Day)!

Classes must be a minimum of 30 mins each to be counted towards your 6 classes.

Make sure you comment on each class you take during the Hell Week Dates or post on our KOMrade Facebook Page. That's how 

we know you completed your 6!

Raffle for Prizes for those that successfully complete the challenge!
Cost: FREE*

*Cost of classes or subscription not included. If you don't have an All Access Pass yet, just grab one! You can always cancel it easily online if you don't want to continue it after the challenge.