Ever heard the phrase: "you need to take a chill pill"? Well, it turns out that it may mean a whole lot more than those 90's high school kids could've ever imagined, because cold exposure has been shown to deliver a list of benefits the size of the Himalayas. (Ok, maybe not that long, but you get the picture!) By dramatically reducing your core body temperature, a whole bunch of interesting mental and physiological changes take place. And although the thought of dropping into some arctic waters first thing in the morning might make you a little hesitant, we guarantee that after you experience the cooler-than-cool benefits of cold plunges, you'll be ready to dive straight in! 
What Is a Cold Plunge?
First, let's start with some definitions. A cold plunge is a practice that involves immersing oneself in low temperatures with the aim of improving overall health. Traditionally, cold therapeutic treatments existed mainly in the sphere of sports trainers working with professional athletes, in an effort to boost recovery between games.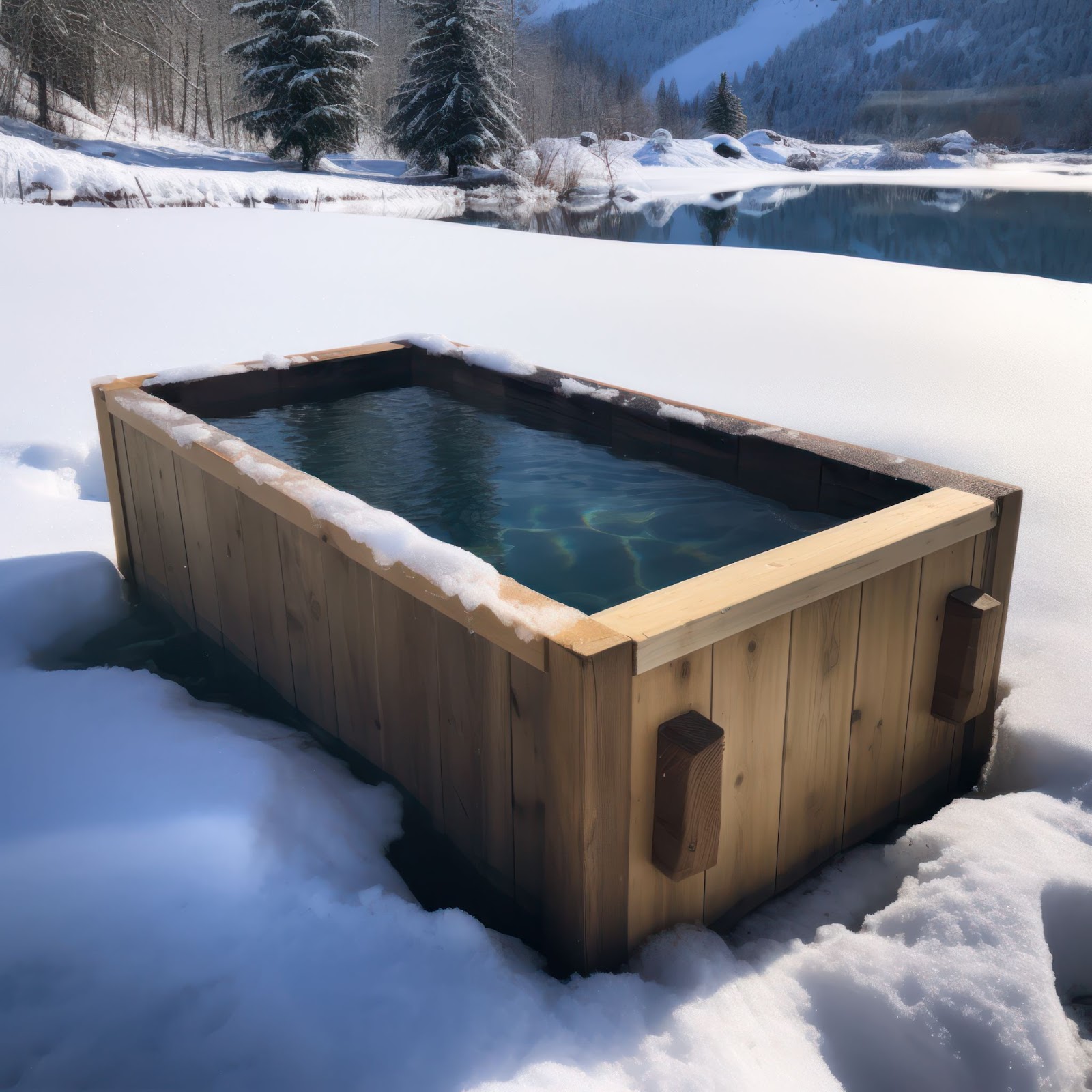 The Correct Way to Plunge
Many studies suggest that the optimal temperature for a cold plunge to do its thing is around 50-59°F (10-15°C). The more you get accustomed to the cold, you can lower that temperature to just around 40°F. But make sure to ease into those chillier zones slowly! There are three main ways to get that temperature down: 
A Cold Plunge Tub:

The priciest, yet most effective option, these electronically controlled tubs can be placed inside or outside, and can maintain water at the exact temperature you set. 

An Ice Bath:

This option is much cheaper, yet not as exact and long-lasting. It just involves filling your bathtub with water and about three 5 lb. bags of ice. This will take it down to around 55°F, but won't get much colder than that. If you don't want to shell out for an expensive automatic tub (and you've got a pretty tip-top ice maker), go for it! 

A Cold Shower:

The easiest, yet least effective, way to drop your core body temp, a simple cold shower will not give you all the benefits of the first two options, because you are not fully submerged. However, you'll still see some benefit, plus it's much simpler (and cheaper) than the other options.

When, How Long, How Often? 
Now let's get into the timing of it all.
A good target time for taking a cold plunge is three full minutes with your body submerged up to your neck. You're probably not going to reach this time immediately, so give it time — aiming for 30 seconds, and increasing gradually the more comfortable you get.
Most experienced practitioners (as well as a vast array of collected studies) show that the cold plunge is at its most effective when practiced four times a week. So try and aim for around 12 minutes total, over 4 sessions. But feel free to build to that time slowly.
As far as what time you should step into a cold plunge, it's up to you. But here are a few popular choices: 
Immediately after an intense workout

to promote quick recovery.

As soon as you wake up

to get those positive vibes flowing first thing. 

In the late afternoon

for a quick pick-me-up. 

After a sauna session

induces cold shock proteins, which may offer longevity benefits.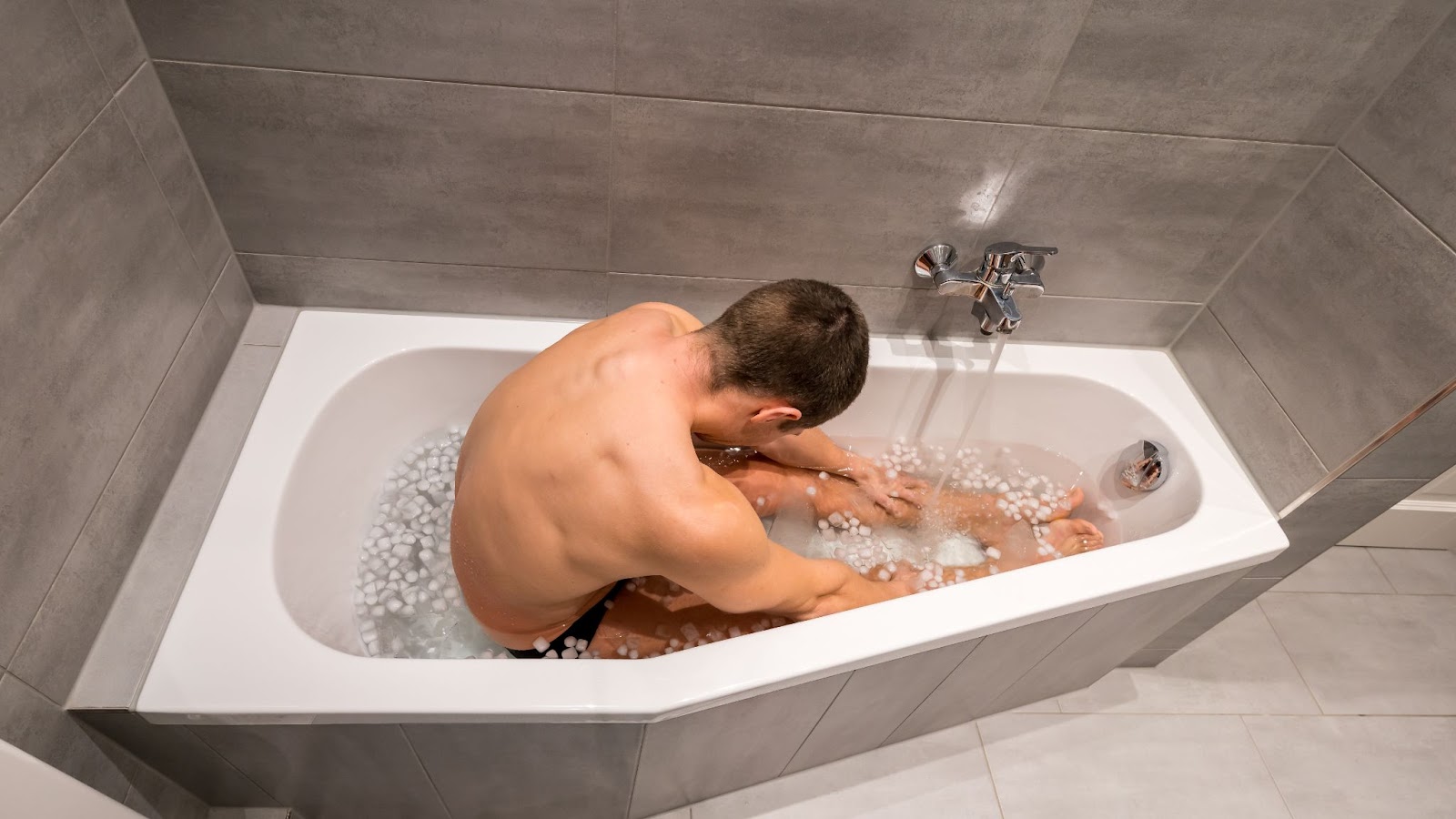 The Benefits of Cold Plunge
Increased Energy
When you're exposed to the cold in a short period, your body releases several beneficial hormones, especially norepinephrine. This hormone is responsible for boosting your attention span, keeping your focus, and increasing your energy levels. 
Higher Resilience
Looking to get tougher, mentally and physically? Ice baths are one of the best ways to go! A cold shock leads to a bodily process called hormesis, which is an adaptive response of your cells towards outside stress. 
Faster Recovery
Why not do what those professional athletes do? Studies have shown that cold exposure increases oxygenated blood flow to your muscles, which means they can repair themselves faster, more effectively, and with lower incidence of injury. 
Elevated Mood
Along with norepinephrine, your body releases endorphins which are responsible for making us feel positive, optimistic, and filled with a go-get-em attitude you can take with you all day long!
Stress Management
When work, life, family, love, and basically anything on social media fill your body with stress, cold plunges are an excellent way to help you manage it! This is because the fight or flight response activated by your sympathetic nervous system increases your ability to self-regulate and calm yourself down. 
Deeper Sleep
As we've said a bajillion times: there's nothing quite as damaging as lack of sleep. We need those ZZZ's for our optimum health and well-being, and when the cold lowers our cortisol levels, we can look forward to longer REM cycles, deeper relaxation, and all-around satisfying slumbers.
Fat Burning
Cold exposure has also been shown to activate brown adipose tissue, or brown fat. This fantastic tissue upregulates metabolism, clears out blood glucose, and elevates insulin sensitivity, leading to more effective fat burning. 
Stronger Immunity
Cold water has an effect of increasing our plasma concentration of glutathione. Big word, we know, but it's simply an antioxidant that plays an important role in our immune systems. So in a way, the best way to keep out a cold is to let the cold in!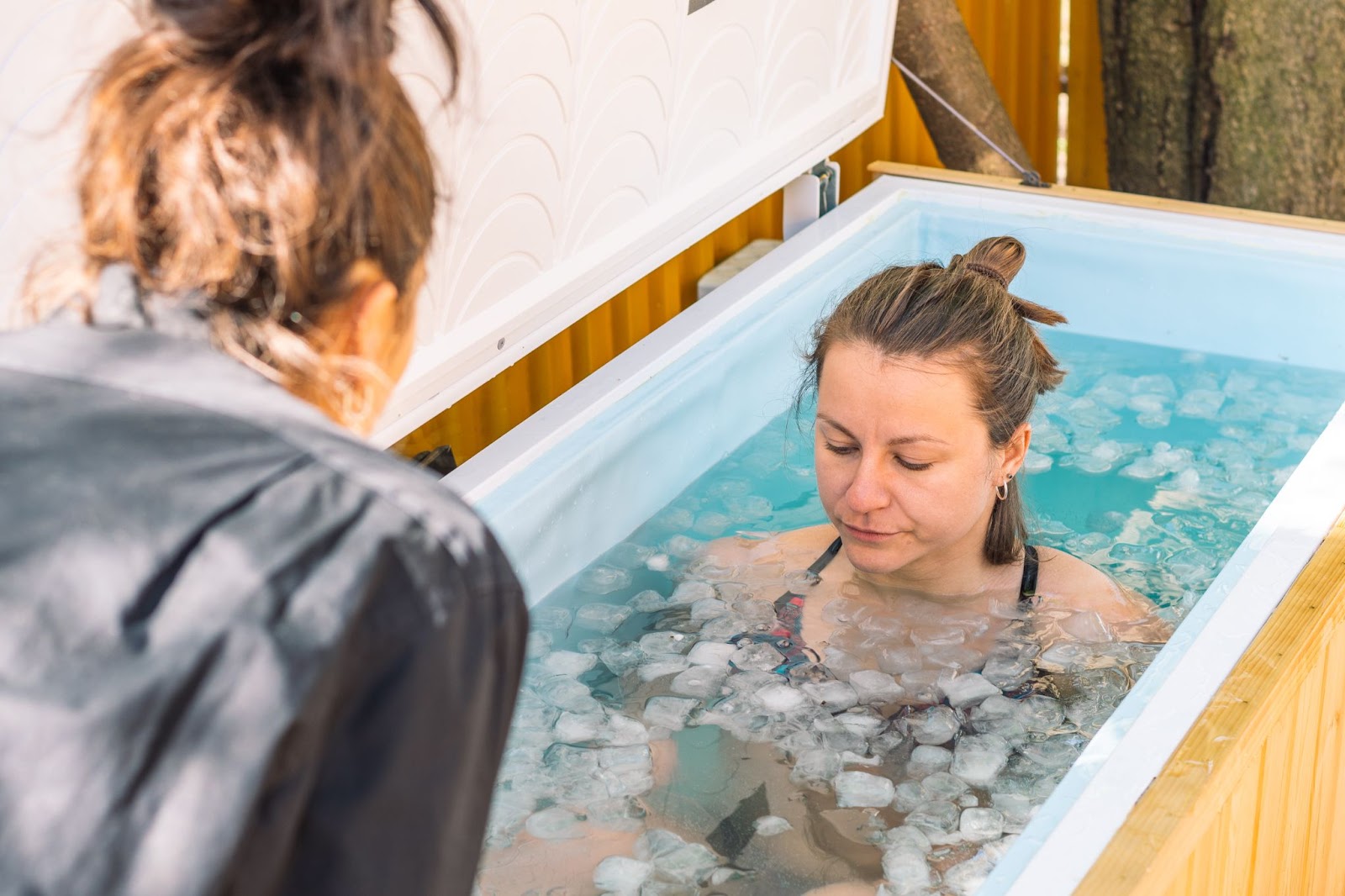 Who Shouldn't Do a Cold Plunge?
Now, we need to include one caveat to all these amazing benefits. If you have a history of severe heart conditions, cardiac events, or are on heart medications of any kind, be sure to speak to your doctor before adopting a cold plunge routine. Safety first!
Well we hope our list of cold exposure benefits inspires you to take the plunge. But before you drop those temps, better heat things up with a 7-Day Free Trial with Studio SWEAT onDemand! We offer hotter-than-hot virtual workouts with the biggest variety around. We're talkin' Indoor Cycling, Kickboxing, HIIT, Tabata, Yoga, Pilates, Barre, Zumba, Body Sculpting, TRX, and more! Sign up today, and burn it up before you cool it down!