It's Time to Kickstart Your Fitness Journey...
with Studio SWEAT onDemand!
You've got 7 days to dive into the best streaming workouts around, so let's get started!
1. Watch This First
Check out this sneak peek into what we're all about.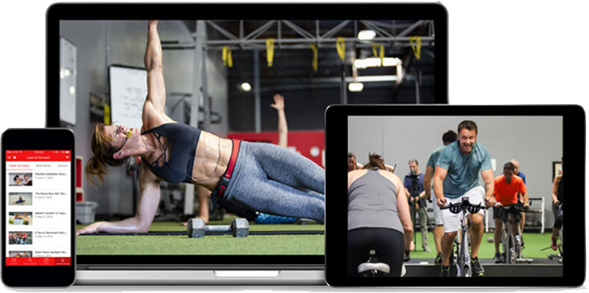 2. Stream on Any Screen
You can stream our classes anytime, anywhere, from any of these
devices and through our mobile app:

3. Start Sweating
We've handpicked some of our favorite classes, just for you.
Prefer to Browse? We Got You!
Watch the quick video below to see how to easily find the perfect workout to get your
sweat on! And remember, this is just a sampling of the workouts available in our All
Access Pass plans!
Trial Got You Hooked?
Sign up for an All Access Pass for unlimited access to our huge library of classes!
Live Your Best Life. Live the Fit Life!
Don't stop now, there's so much more to explore!
Join the KOMrades
Connect with our worldwide community through our private Facebook group.
Let's Go Live
Learn when & how to join in on any of our live events, from sweat-soaked live workouts to up close and personal trainer Q&As.
Get in the Zone
Curious how many calories you're burning?
Wanna know how close you are to your MAX?
Curious what those little colored squares are in the corner of many of our videos?
Those represent the heart rates of users' taking the class!
Fitness Tracking Data is So Motivating!
Are You a Fitness Freshman?
Here are some fun videos to get you on your way to pro.
A Few of Our Intro and Basics Classes