Ready to Party?
Here's How:
Step 1
Using your browser (PC or mobile device) open the class you'd like to invite others to take with you and look for the cute lil' sweat party icon found under the sweat scale (top right). Click that!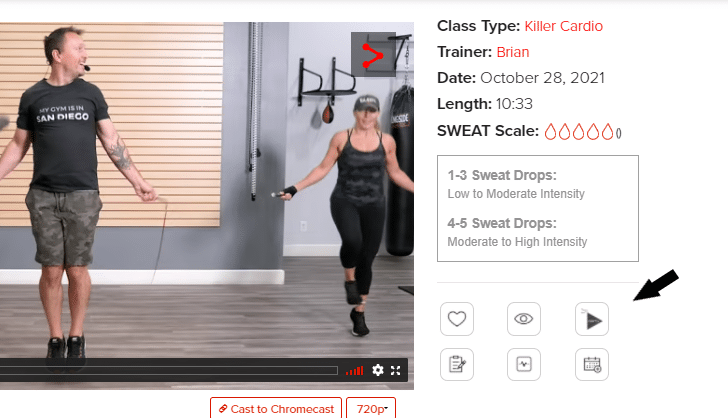 Step 2
From there, you'll need to do is pick your selected party date/time, and choose if you want the party to be private or public.  Private parties will only be available to join and be seen on the Sweat Party page to those individuals, while public parties will be available to be joined and be seen on the Sweat Party page by anyone with an All-Access Pass.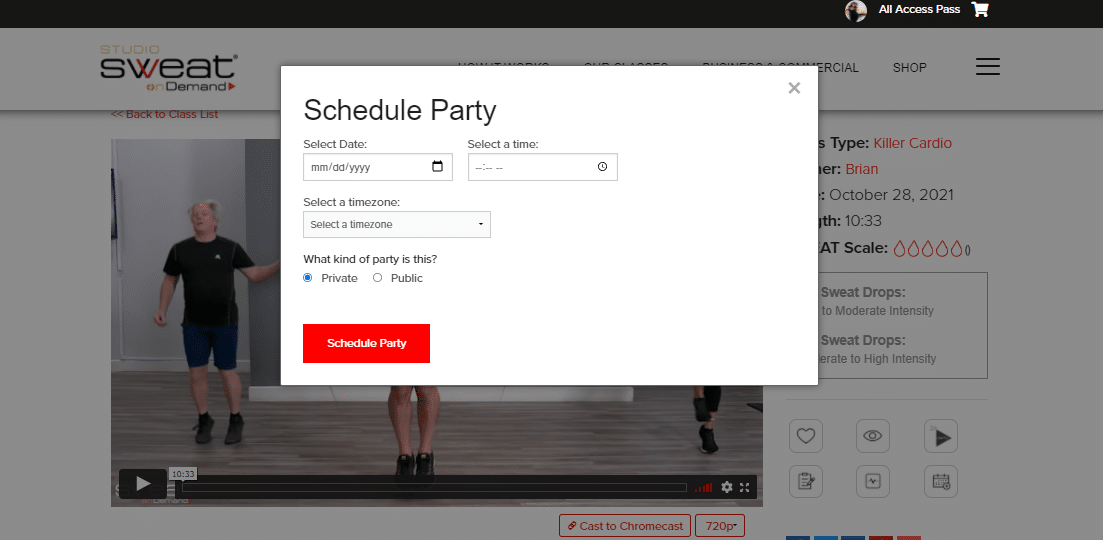 Step 3
Once you have chosen your selected party date/time and the type of party (public or private), click "Schedule Party" and you'll be provided with a link that you can send to anyone that you want to invite to your Sweat Party! All invitees must have an All-Access Pass to enter your party.
Step 4
When it's party time, all of you just need to click the party link you were sent or go to the My SWEAT Parties page and open the party. Then the class will auto-play at exactly the same time for all y'all, and you can use the chat feature to socialize while you sweat!
If you receive an invite to a sweat party, just click the link your bud sent to you and click the RSVP "Yes, I'll be there!" button and the party will then appear on your "My Sweat Parties" page.
Need help choosing classes? Check out – What Are Some Suggested SWEAT Parties for Large Groups or Corporate Organizations?
Posted in: SWEAT Tips