Oh no!  We totally understand that's not an easy way to work out, so we'd love to help you troubleshoot. Here are a few things you can try:
ADJUST THE VIDEO RESOLUTION TO A LOWER NUMBER
The highest resolution is 1080, so select a lower resolution and it can reduce or eliminate freezes.
Here's how based on various devices:
For the Apple and Android apps, click on the thumbnail of the video you want to play. Once the video starts, you will see 1080p pop up in the upper right corner.

Click on 1080p
Then click on a number lower than 1080
The resolution number you choose will be your new Preferred Video Resolution saved to your profile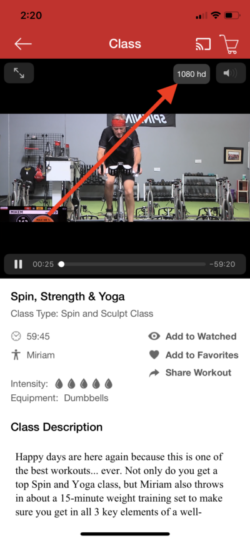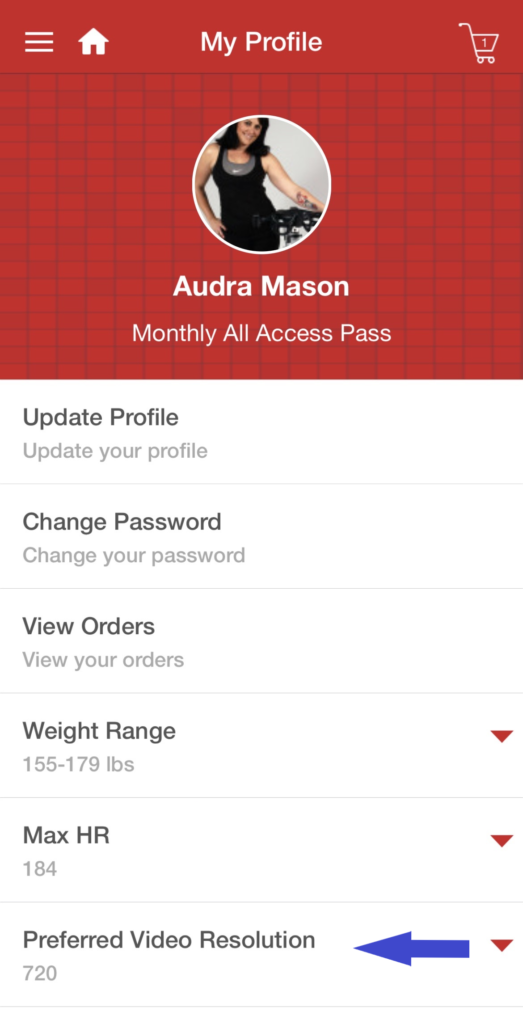 On a computer web browser, click on the wheel icon in the bottom right corner and then select a lower number.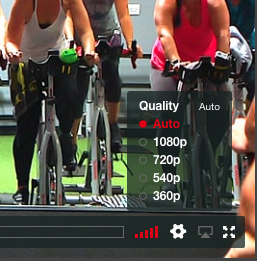 For TV Apps (like Fire TV, Apple TV, ROKU, Google)
You actually have to change the resolution through the device's setting, not our apps, because in a TV app we have to use the device's default video player.
OTHER TIPS FOR ALL DEVICES
Try to move closer to your WiFi router. The further away you are from your router the weaker of a signal your device gets.
Check your internet speed.  Google has an excellent speed test: Google Fiber Speed Test. You'll find your internet speed may vary throughout the day, with peak times running a little slower and causing freezes in your video playback.
Turn your modem and/or WiFi router off. Let it rest for about 60 seconds then turn it back on again.
Try a different device. This helps to you pinpoint if it's device-related or internet related
If you try the above tips and are still experiencing freezes, please email us at ssodcustomersupport@studiosweat.com to let us know.  We will do our best to get you SWEATing again without interruptions!
Posted in: App - Apple & Android, Technical