If you're anything like us — you just luuuuuuuv cycling. Indoor, outdoor, makes no difference to you. As long as you're able to keep your keister in a saddle and your feet strapped to some pedals, you're a happy camper. To you, "Casual Friday" means bike shorts and a helmet, and staying active means bustin' out an all-hills, no-frills Spin class. It's not that you're obsessed with this sweet, sweaty science…you just like the way the world looks, moves, and feels on a bike. 
Ok maybe you're a little obsessed. 
So much so, in fact, that you're having a little trouble planning your upcoming summer vacation. Instead of fantasizing about all those beach-side cocktails you're gonna imbibe or exotic hole-in-the-walls you're gonna discover, you just can't shake the feeling of missing your bike. Your daily/weekly cycling routine has grown into an important part of your lifestyle. And although you can take a break for a bit and still enjoy yourself, you secretly wish that you could bring your pedaled pleasure with you. 
Well guess what, you can — by going on a cycling vacation! That's right, planning a summer cycling trip can be one of the funnest (not to mention healthiest) ways to travel! And here are a couple reasons why: 
You get to keep up your health & fitness routine while away on vacation.

You get to see, navigate, and explore so much more of your destination. 

You get to not feel quite so guilty about eating dessert 3 times a day! 
Have we convinced you yet? Good. Now take a look at some of our favorite cycling destinations in the continental US that you just have to check out this summer!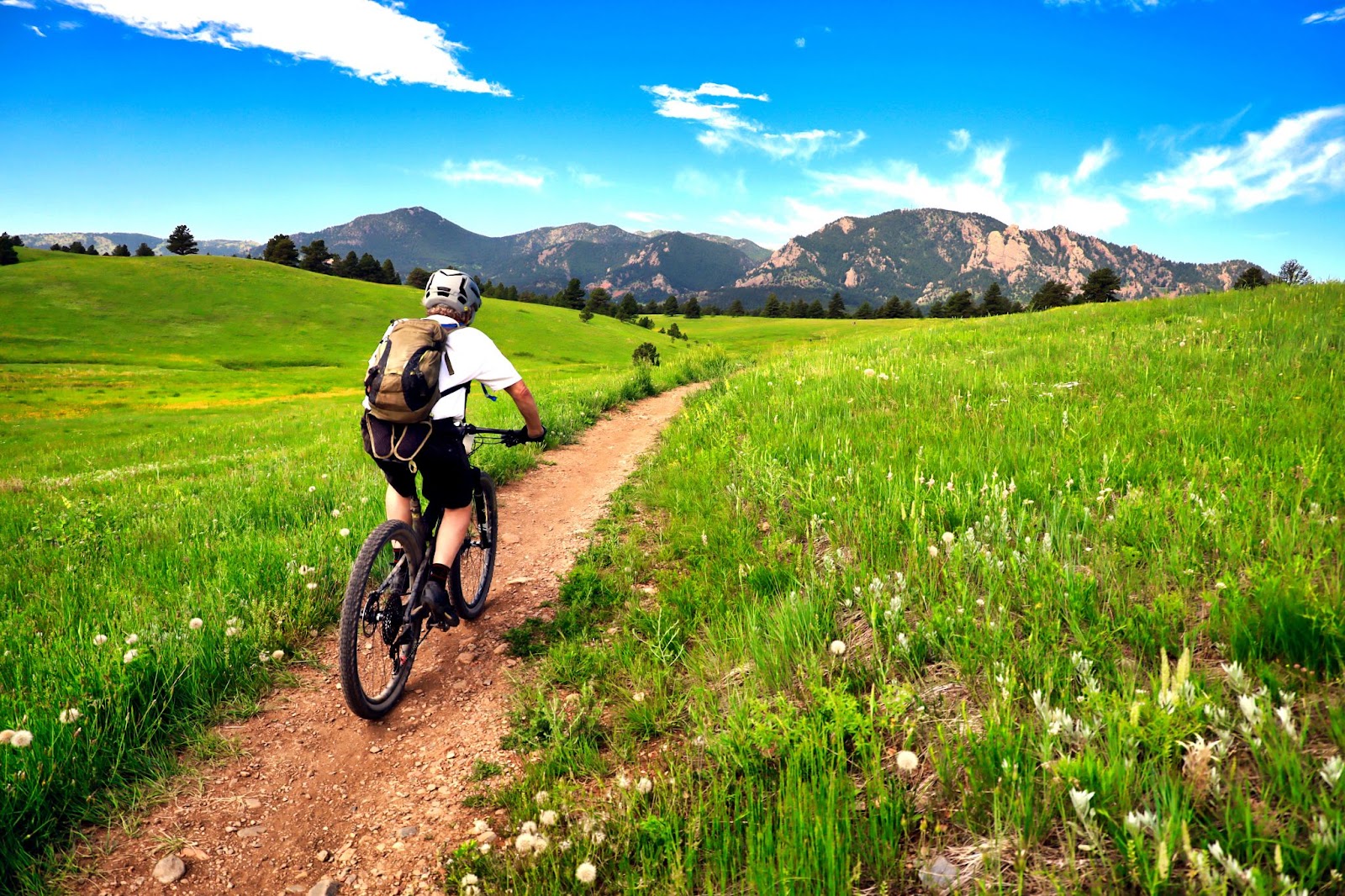 Boulder, Colorado
This majestic town sits at the base of the Rocky Mountains, and is basically a riding paradise. It features hundreds of miles of bike paths, an extensive network of multi-use paths, plenty of outdoor trails, and breathtaking views you won't quite forget. We personally recommend checking (and trekking) out the Boulder Creek Path, Betasso Preserve, and Marshall Mesa.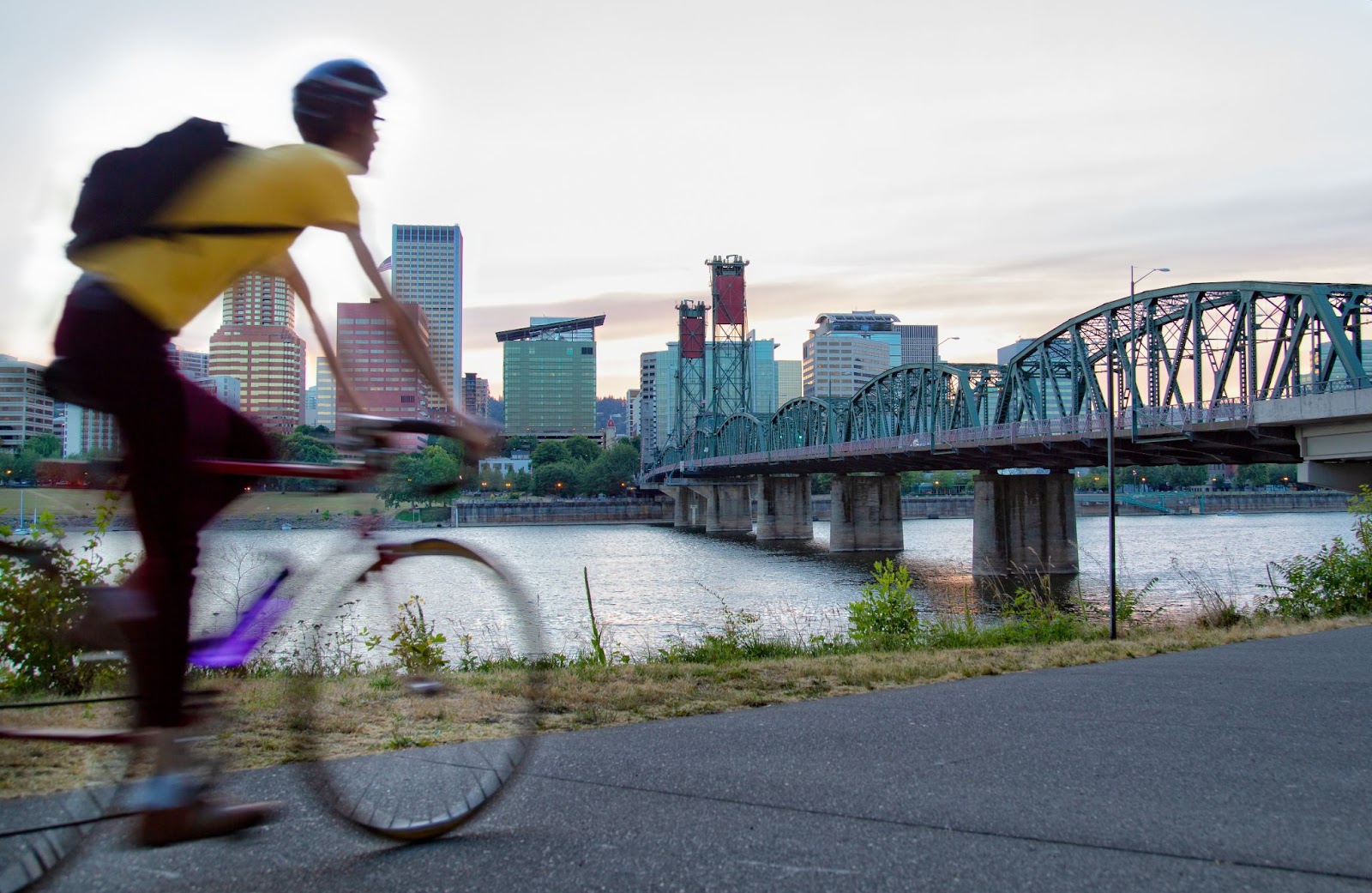 Portland, Oregon
For our next superb cycling destination, we turn to the epicenter of hipsterdom itself, Portland! If you're looking for a more urban riding feel, you cannot beat all the bike-friendly paths and accommodations across the city. Take a scenic ride through the city, and make sure to refill those spent calories at one of the area's many, many delicious food trucks. Our favorite bike rides in Portland are the Waterfront Loop, Willamette River Loop, and Big Eastside Trail.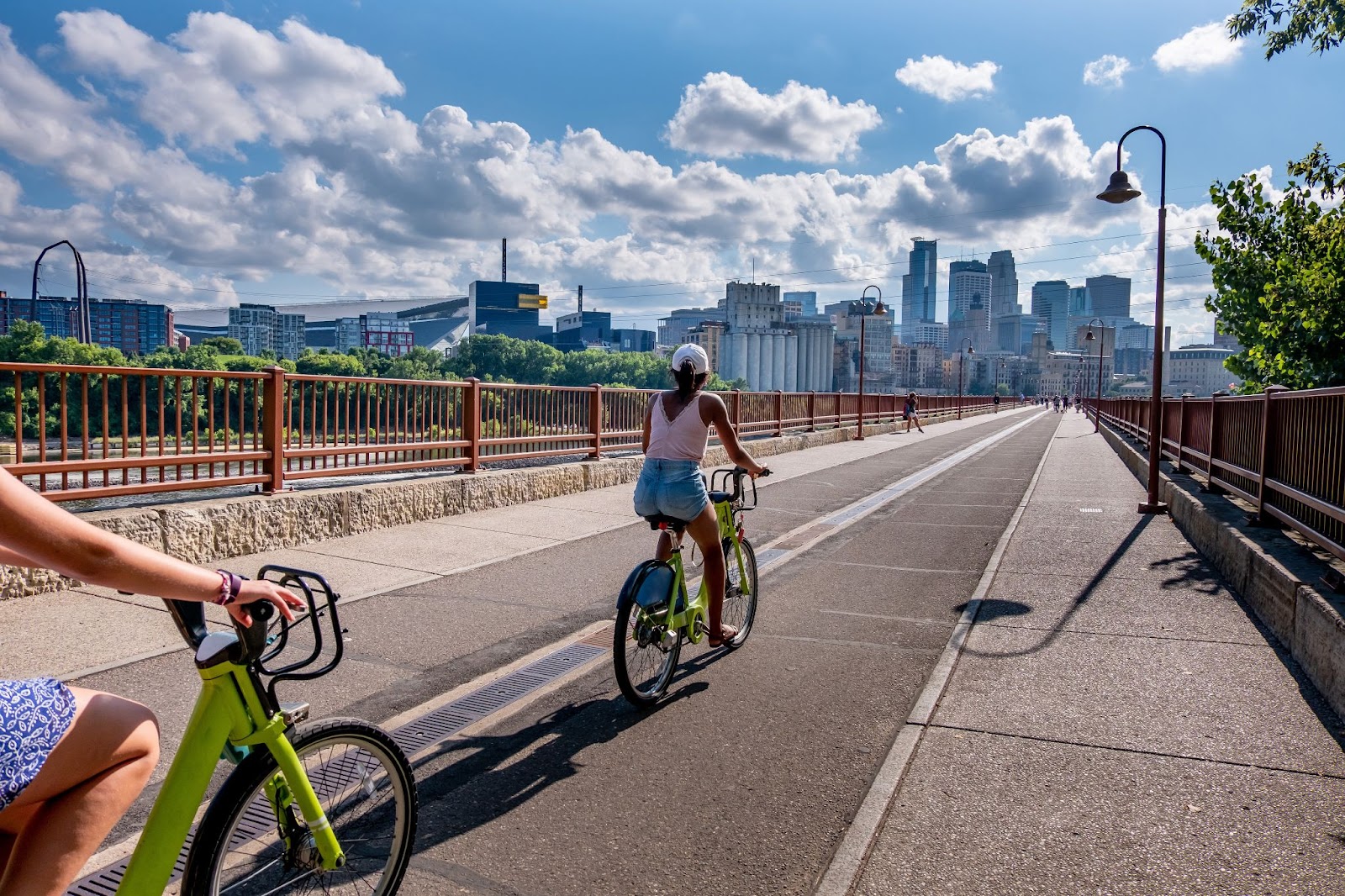 Minneapolis, Minnesota
Although you might think of Minnesota as being below freezing for much of the year, that doesn't stop it from having absolutely delicious weather during the summertime. Minneapolis is listed (right behind Portland) as the second most bike-friendly city in the US. You've got over 120 miles of bike paths and rideable pedestrian bridges, not to mention the fact that Minneapolis is one of the flattest cities around. We'd go for the Great Northern Greenway, Grand Rounds National Scenic Byway, and the Chain of Lakes Regional Park.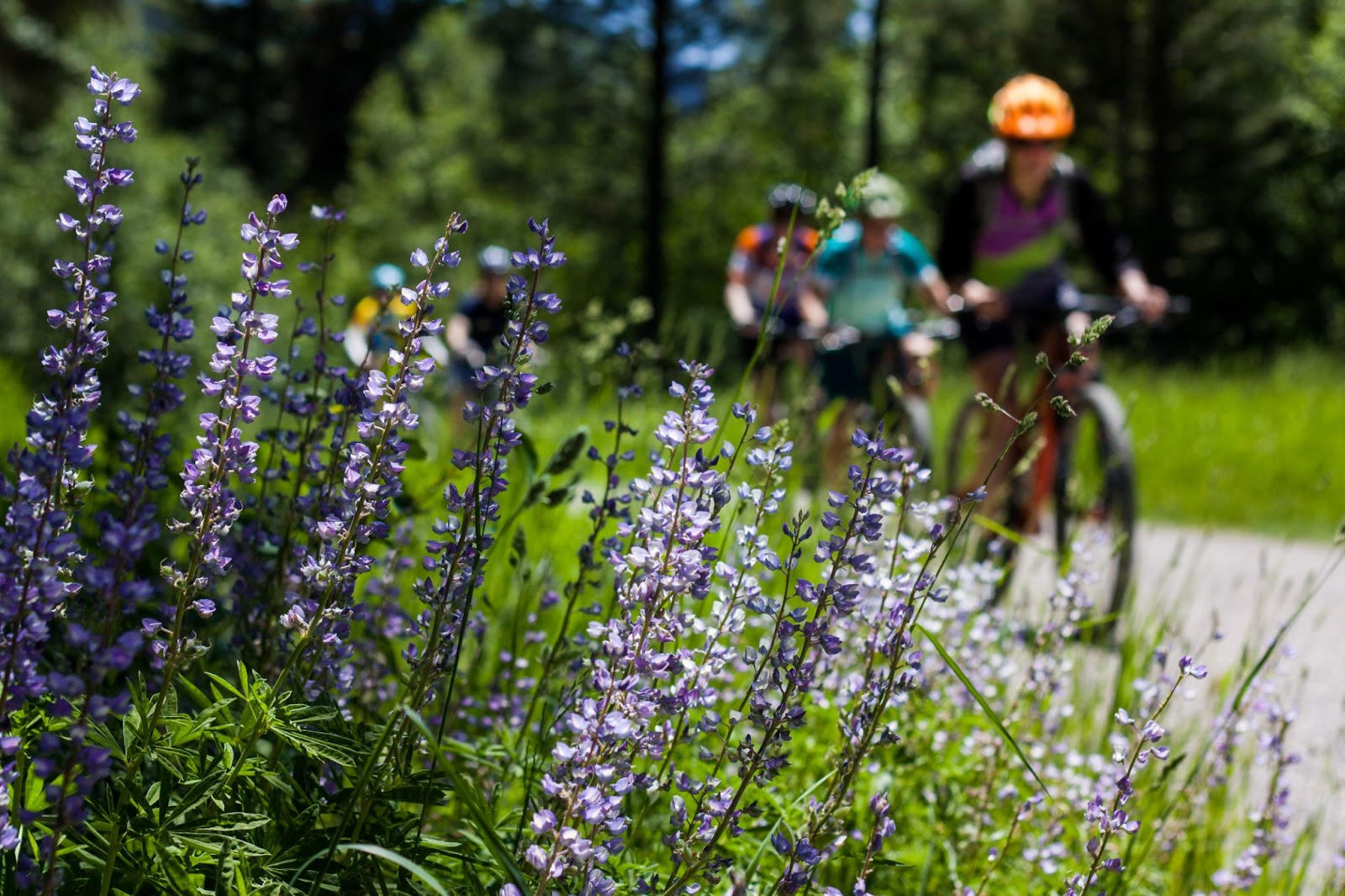 Missoula, Montana
Next we turn our attention, and keisters, over to big sky country! Montana is filled with stunning natural scenery, but its real hidden gem is Missoula. This quaint mini metropolis is the perfect size for traversing with a bicycle. You can ride around from a cute cafe, to a hopping bar, to a hip gallery in no time. And if you're looking for a bit more adventure, check out the amazing mountain trails located just outside of town. Namely, the Rattlesnake Recreation Area, Pattee Canyon, and Blue Mountain.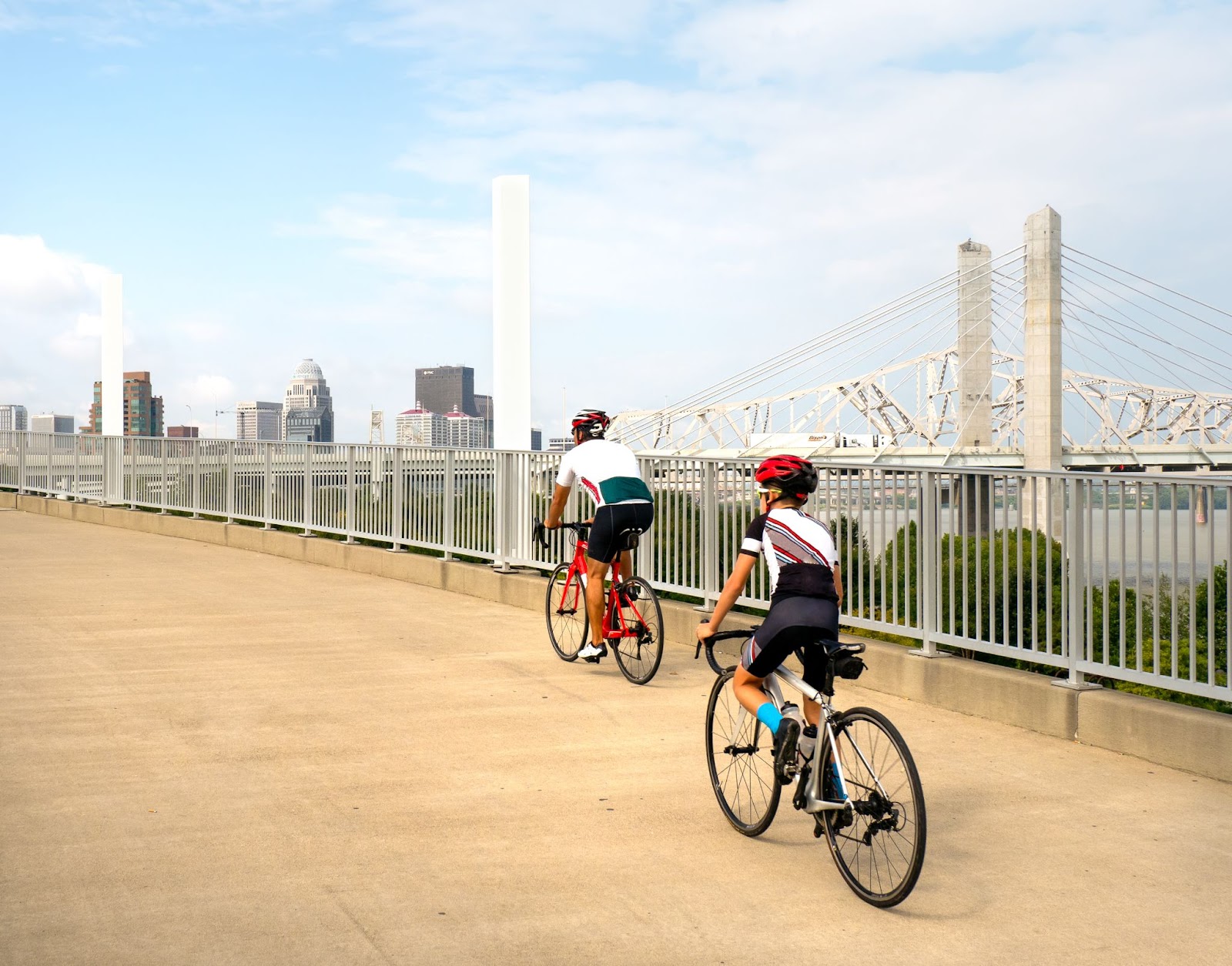 Louisville, Kentucky
Let's take things down south for a sweet sojourn in Louisville, Kentucky — a surprisingly perfect biking city. The Louisville Loop boasts 100 miles of interconnected trails that run throughout the entire city. It's also got tons of pedestrian bridges, designated bike paths, plus the scenic Ohio river at your side. Be sure to check out the Waterfront Park Perimeter Loop, Egg Lawn Signature Loop, and Crescent Hill Reservoir.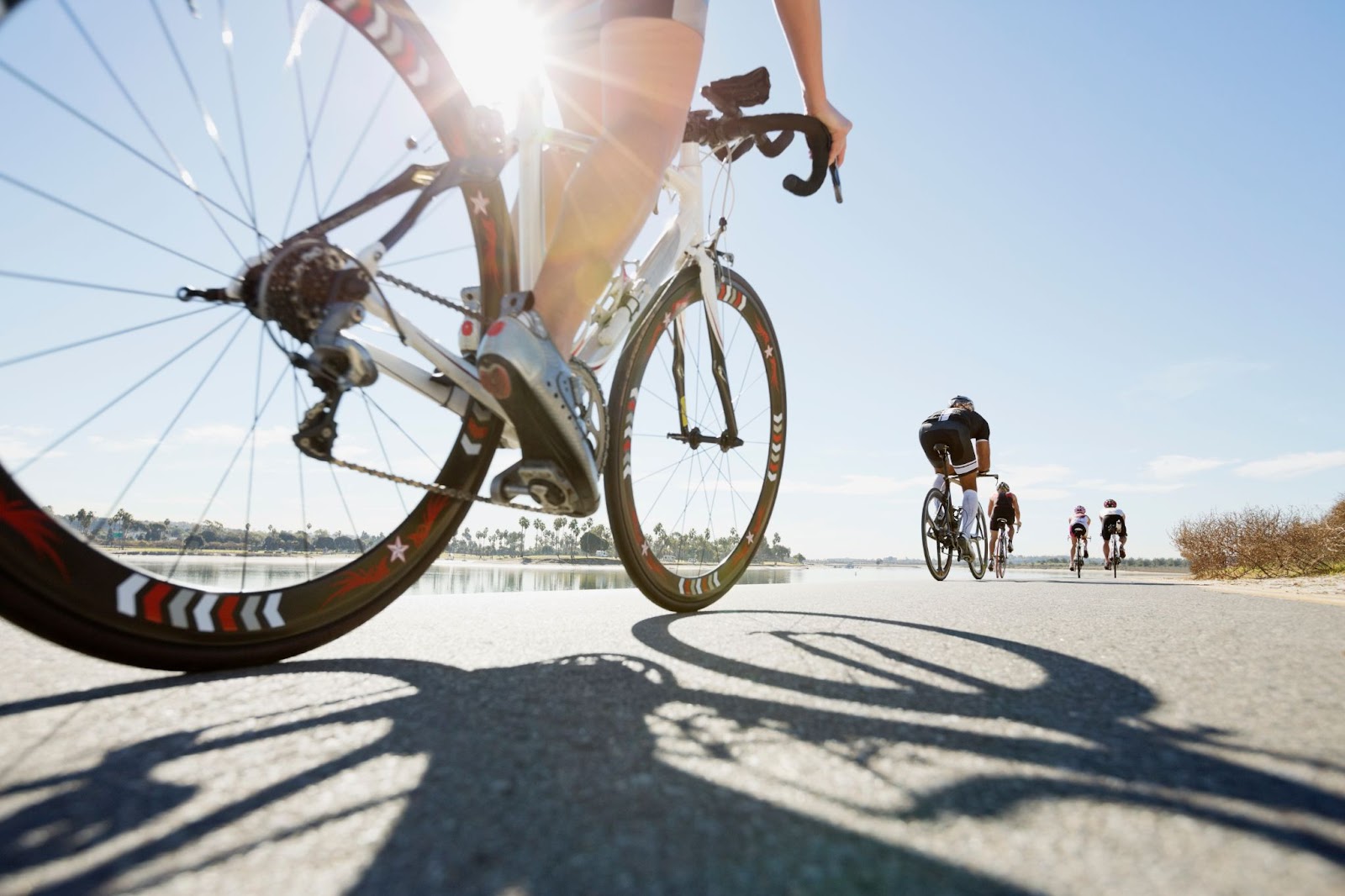 San Diego, California
Now, we might be a little biased here, but our own hometown of San Diego happens to be one of the best cycling destinations around! We've got tons of fun riding spots like the historic Balboa Park and San Diego Zoo, the hippy-dippy-beauty of the Ocean Beach Pier or Pacific Beach Boardwalk, or you can just ride around the Bay. One thing's for sure though – if you're from out of town and come to San Diego to ride, you better come visit us and take an amazing Spin class at Studio SWEAT!
Well that's our list. We hope you grab those wheels and take them with you wherever you decide to go. You won't regret it one bit! You know what else you won't regret? Signing up for a 7-Day Free Trial with Studio SWEAT onDemand! We've got an endless library of amazing indoor cycling classes, as well as HIIT, TRX, Body Sculpting, Bootcamp, Yoga, and a whole lot more. We also offer tons of Travel-Friendly Workouts designed to help you feel your burn while you're burning up those frequent flier miles.
Happy travels!