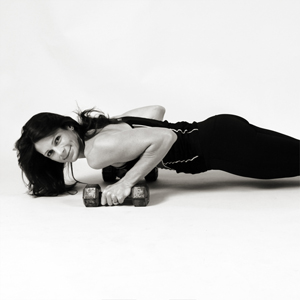 Favorite Workout Jams
Hip Hop/Rap
Old School
Pop
80s/90s
Rock
I love all types of music..
seriously mama loves Enya,
Michael Bolton, Michael Jackson,
disco, super hard core rock,
Vivaldi and the other kings of
classical oldies, and of course
gangsta rap.
I like motivational music to
teach/train to. Music that pushing
me beyond what I was expecting to
give in my workout.
Former NCAA Champion / Olympic Trainee Rower, Rebecca finds instructing extremely rewarding. It allows her to elevate the performance of others while providing them a constant challenge. She graduated from the University of Southern California with a major in International Relations and a minor in Germanic Studies, while competing four years in Division I Rowing as a walk on.
An ongoing Ironman participant, she knows how to bring out your absolute best in every workout! There is never a shortage of enthusiasm or energy with this one. As a mother of three awesome kiddos every free moment is spent enjoying her family! She also enjoys teaching children's art classes, in addition to leading groups in both Cub Scouts and Girl Scouts. Rebecca's current goal is to qualify for the Kona World Championships.
If you need a motivational push to jump start your workouts here's the perfect fit!
Training Philosophy
I love the saying perfect practice makes perfect….not
Practice makes perfect.

You must train the way you want to perform. Focus on all aspects of your goals not just one.

You cannot train 80% most of the time and expect to have your 100% effort improve.  To get the results I want I usually have to work 3-4x harder than I ever thought…
Training Style
I train side by side with every one of my clients (which sometimes is very hard at the end of the day when your body thinks it has given everything it has to give.) But it's the perfect motivator because if I can do it you can do it. I don't ever ask my clients to do something I cannot do with them and show them proper form before, and during. I think that's why I love what I do so much 😛
It's totally interactive not just telling someone: " do 20 push-ups, 10 burpies then ….."