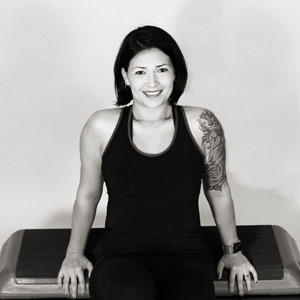 Favorite Workout Jams
Hip Hop/Rap
Old School
Pop
Dance
Monica's contagious smile and bright spirit fills a room. She grew up in the sunshine state (California), which may explain her happy energy! She's been fortunate enough to have the great outdoors, from the mountains to the sand dunes, to explore her entire life with her friends and family, which includes 2 very active children!
Along with being a Spinning instructor she's got a full-time career in the corporate world, and believes that the only way you can keep up with everything you want from life is by having a healthy fitness level. Giving yourself and your body the attention it needs to feel good about yourself.
Spinning is, by far, her favorite workout, and she's tried them all! She says, "Feeling the energy around me when I was taking a great spin class with a top-notch instructor made me want to get certified to teach. I don't get any greater pleasure than leading a group of athletes who enjoy a challenge and have a great time doing it!"
Training Philosophy
Have fun, embrace and challenge what your body is capable of when training and eating right.
Training Style
I have been told that my classes are incredibly fun, but also very challenging.