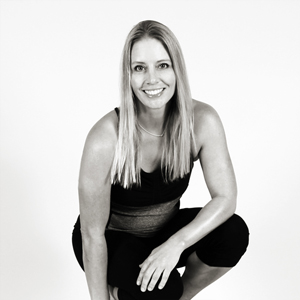 Favorite Workout Jams
Alternative
Hip Hop/Rap
Rock
Country
Pop
Classic Rock
Bethany grew up in Poway, California and has always been involved in sports and fitness; from gymnastics, to skiing, to playing soccer on scholarship at Biola University.
Like many moms, losing the baby weight was a roller coaster, but under Cat's direction it finally all clicked, and with that came a desire to help coach others. As an ACE certified personal trainer Bethany is known for absolutely killing it on Small Group and Personal Trainings.  And, when it comes to her Spinning® classes expect a fun, high energy packed house!
Whether you're training for a triathlon, or simply have a desire to lose the baby weight too, this 5 foot bundle of energy will be there to encourage and coach you through it with a lot of laughter along the way.
Training Philosophy
I love it when people want to work hard! It truly pushes me to push them. But, at the same time I love having the challenge of having someone in my class who needs help with finding modifications. I love helping people to get fit, stronger and happier with their bodies and their whole self!
Training Style
I love to work as hard as we can right up to the minute!  We don't waste any time.  Your time is valuable and so is mine! Let's get it done, let's get sweaty, and have a great time while doing it! Nothing deep here! 🙂